Some Android users may see this error notification pop up when attempting to record video: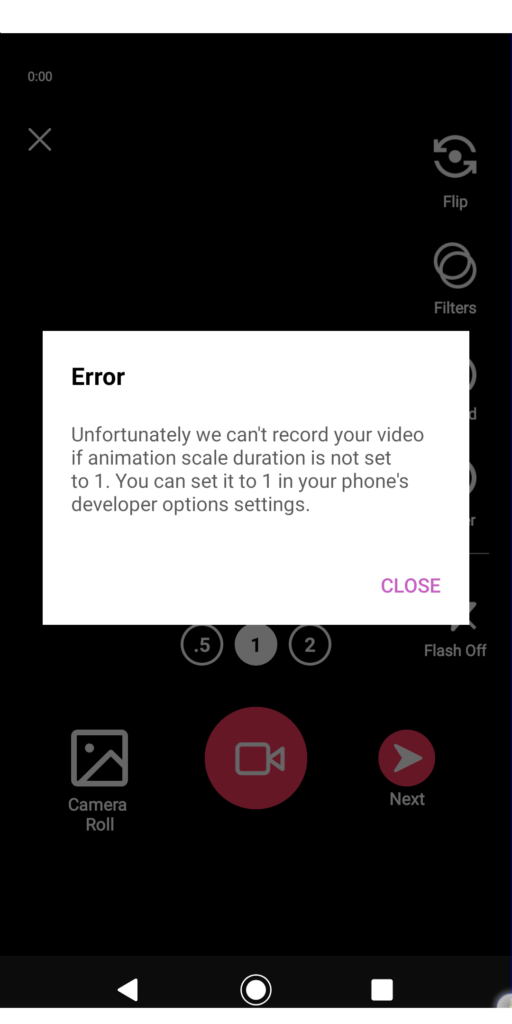 Unfortunately we can't record your video if animation scale duration is not set to 1. You can set it to 1 in your phone's developer options settings.
Follow the steps below to get back to recording.
From the Main Menu, find and select Settings and open About device.
Then tap 7 times in Build number to become a developer.
In settings, Navigate to the systems section and select developer options.
Navigate to the drawing section.
Change the animation scale settings to 1.